What is your approach?
I prefer to feel like a friend of yours that is a wedding photographer by chance and be called by name instead of my function. I enjoy shooting throughout the whole day, besides the important moments. Wedding is a unique moment - a mix of people, space and time that will never repeat. Its time runs crazy fast and I don't want to miss a second of it. As regards portraits of the two of you - of course it's my favourite part and I'd love to spend half of the day just looking at you being alone and in love with each other - because the best photos are those where you forget about being photographed. But I'm aware of the fact that you'll probably intend to do something else as well :)
Are you a pro?
Yup, I've received a master degree (master of fine arts - photography) at KASK, Gent, in 2012. I'm focused on corporate photography (events, portraits etc.). I love to balance my work and let my romantic part out - that's why I enjoy shooting weddings so much. Here is my other portfolio link.
Are you skilled enough?
I've been photographing weddings since 2012 at big scale. I definitely haven't experienced everything but have experienced a lot. I speak fluent English, although I found out that at times when no one speaks English (nor Czech), it gets even better :)
How many pictures will we get?
It depends on a lot of circumstances (mood, programme, how extrovert the guests will be), but mostly I sort and edit 300 to 500 photographs and am trying to keep the number rather lower than higher - so you won't get lost in them.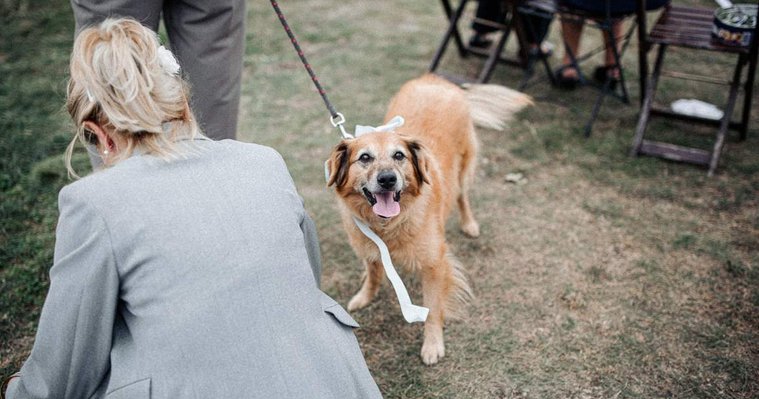 Hey Bara! No pressure, but our relatives are urging us to send them the wedding photos, will they be ready soon?
Hey guys! It's almost done!
The estimated time of delivery is 4 -5 weeks. To facilitate the waiting time, I'll send you a pilot set of photos right in the first week after the wedding. You'll get it via the same link as the one upcoming final set.
Do you have a studio?
Since 2017 we run a shared studio in Palác Akropolis and yes, we are a bunch of great artists!
When will you arrive?
I prefer to start checking the venue and its surroundins one day prior the wedding. The further from Prague, the sooner I'd like to come.
When will you finish shooting?
It's a combination of two: I stop when things stop to happen + when I'm so tired I just can't continue :)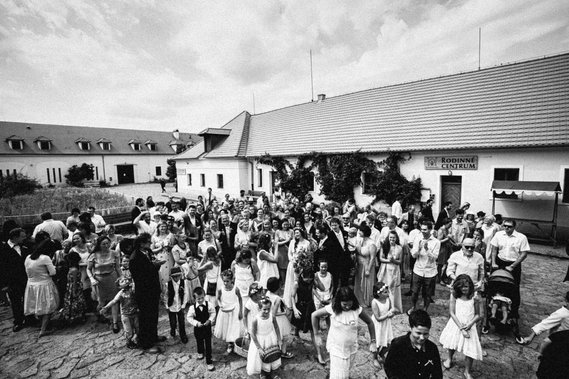 Will you manage to take a group pic of 200 people?
I prefer to handle the group picture by myself. However, if it gets crowded (over 100 people), I'll be happy for a little help. If there is be somebody getting the people together with me, it takes less time and happens smoothly.
The best time for group picture (if you intend to have one) is right at the first convenient moment after the ceremony. It only gets more complicated later.
Do you need any other answer? Let me know and we'll figure it out!